If your flight plan brings you near Central Kansas and you are ready for an unusually pleasant FBO experience it's time for a stop at Yingling Aviation. Our traditional approach to customer service excellence and our modern facilities combine to provide one of the finest independent fixed-base operators and MROs in the USA. Our modern and very comfortable facilities include a waiting area with visibility to the ramp and a lounge with a flat-screen television. The Aviator's Attic is a particular highlight and one of the most unique pilot supply and gift shops you will ever experience. We are located on Dwight D. Eisenhower National Airport (formerly Mid-Continent) KICT, Wichita, KS just off Runway 1R/19L.
Our ramp is easily accessed from taxiway A6 with adequate ramp space for large corporate jets. Upon your arrival, our courteous NATA trained line service staff will greet you and assist with all your requirements. We provide full-service Jet A fueling, lavatory service, etc. For our piston engine aircraft fuel customers we offer the options of full service or self-service 100LL fueling.
Our fuel pricing is competitive and you can check our current guaranteed fuel prices online at AirNav.

While you stop at Yingling Aviation for service, visit our in-house Subway Cafe for breakfast or lunch. It provides fresh, on-demand breakfast items, Subway's wide array of traditional sandwiches as well as pizzas as the latest new additions to the menu.
Catering Available!
We are proud to be a Phillips 66 fuel vendor and provide Wing Points to all members. Our facilities are very comfortable for pilots and passengers and we are conveniently in walking distance or a very short drive to hotels and dining. Catering is available from a range of area restaurants. We are also very close to the commercial airline terminal, Flight Safety's Cessna Learning Center, Rockwell Collins, AirParts and more. We have late model courtesy vehicles available. If a need for service on your aircraft should arise we are an FAA Part 145 Repair Station and Authorized Cessna Service Center and can efficiently attend to airframe, engine, avionics and prop repairs on many aircraft models.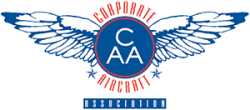 "Yingling makes Wichita a must for a fuel stop."
---
"Always a pleasure to arrive at the Yingling line service for maintenance or passenger line service."
---
"Best group of people who accommodate all customers. They are a one stop shop: Line & Customer Service, Maintenance, Avionics, Interiors, Parts and a Pilot Shop."
---
"Top service FBO that stands out in the industry."
---
"This is a top of the line FBO."
---
"The service is better than any other FBO I've flown to."
---
"Extremely welcoming. Great service. Exactly what one would expect."
---
"Fantastic service and support from Yingling during a recent overnight stay with my Bonanza. Two thumbs up!"
---
"Yingling is the best FBO I have ever utilized, the service is second to none."
---
Being in the "Air Capital" we have the unique luxury of having several major parts suppliers just a short distance away.
If you are a current customer of our line service department – thank you.
If you haven't visited our facility we hope you will so we can provide you with an unusually pleasant FBO experience.